Karin is a character in
Naruto: Senior Year
.
Personality
Edit
Karin is very nice and caring, as shown when she first saw Kiba alone, especially with bandages wrapped around his head.
Appearance
Edit
Karin has shoulder-length, hot-pink hair. She wears glasses, along with a simple shirt and mini-skirt. She wears knee-lengthed converse.
Relationships
Edit
Main article: Kiba Inuzuka (CastleFalcon)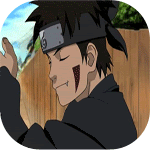 Karin asks Kiba out on a date.
Ad blocker interference detected!
Wikia is a free-to-use site that makes money from advertising. We have a modified experience for viewers using ad blockers

Wikia is not accessible if you've made further modifications. Remove the custom ad blocker rule(s) and the page will load as expected.